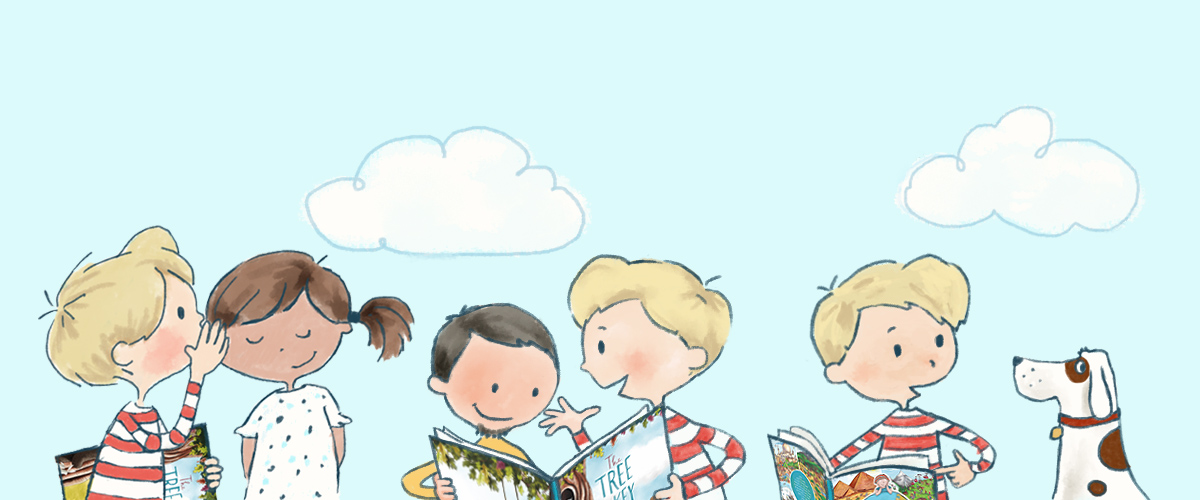 Friends of Librio
Spread the word about Librio. We will thank you with goodies
I get by with a little help from my friends
Librio started as a project to make a book for one little girl called Elena.

Then we made books for our friends.

Our friends told their friends and their friends told their friends and, after a while, we'd created books for tens of thousands of children around the world.

Without the help of our friends, we would not be where we are today and we may not achieve what we might achieve tomorrow.

If you like what Librio is doing and how we're doing it, then we would be over the moon to count you as one of our Friends.

As a Thank You for spreading the world, we have some lovely Librio goodies up for grabs.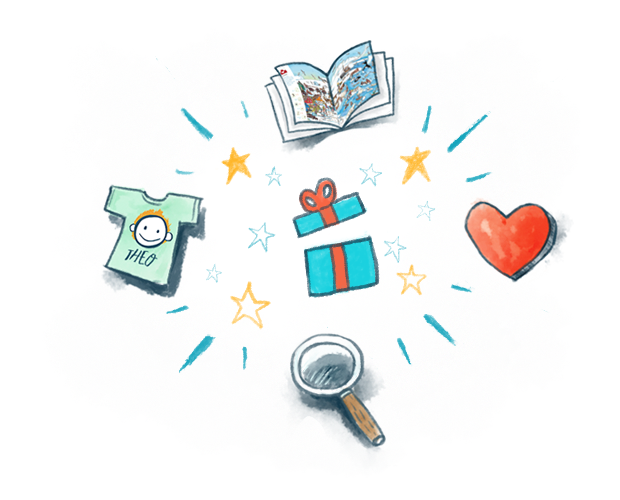 Libro Friend Levels
Librio Friend: 1 referral = 1 free Librio book of your choice

Librio BFF: 4 referrals = Lifetime 30% discount on all Librio products

Librio Fan: 7 referrals = An exclusive personalized Librio T-shirt

Librio Legend: 10 referrals = Immortality as a character in Librio's search-and-find book

*1 referral = 1 first-time Librio customer who buys a book using your Friend Code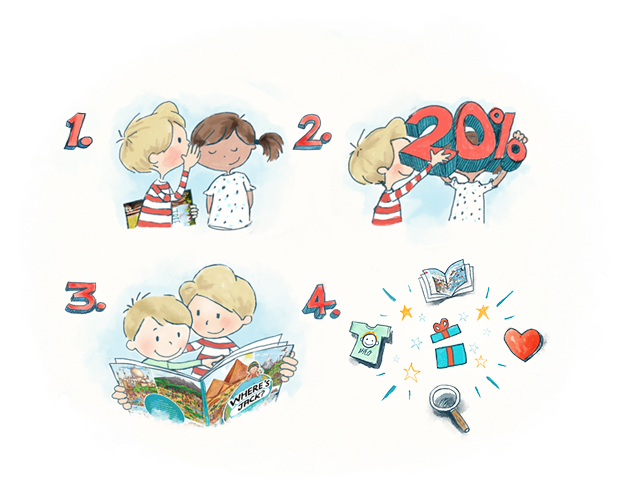 How it works
1. Share your Librio Friend Code with a friend. (You'll find this code in any email from Librio)

2. They use your code at checkout to get a 20% discount.

3. When they make a purchase, we'll give you a code for a free book.

4. The more of your friends who buy Librio books, the more rewards you get.
Librio Friends FAQ
I just bought a book for a decent chunk of money on Librio, how can you be giving them away for free?

The Most Important Question of all. And a justified one. Here's what's going on:

Manufacturing personalized books costs up to ten times more than traditional picture books, especially when you choose high quality materials and top printers like we do. However the real reason products like ours aren't cheap is because of a much higher cost we have to cover: Marketing.

Most start-ups go out of business. Not because their products aren't good enough, but because they run out of money before people find out they even exist

With so many brands vying for your money, it's extremely hard and expensive to get your attention. In fact, if you found out about Librio from an ad on Google or Facebook, it's quite likely we paid more to get you to our site than we made when you bought your book.

Yup, start-ups lose money on many sales just so they can get people's attention.

So when a small company has your attention and they do something you appreciate, the best way you can help to make sure that company survives is to tell your friends about them.

For us, the act of telling your friends is one we truly value and so we want to show our appreciation by giving you the biggest Thank You we can afford. For us, that's a Librio book.

The way we see it, we can either give that money to Google and Facebook or we can invest it in you and our community. We chose the latter, because, just between us, we like you more than Google and Facebook.

What's the catch?
Who says there's a catch? There is some small print, though.
Free book – The free book is for a softcover book and does not include shipping. Our shipping rates are very fair, though, and you can of course upgrade to a hardback on our site if you prefer.
Lifetime Discount – The lifetime discount is limited to five purchases per Librio product. This is to prevent the code falling into the wrong hands and to ensure it's used for your own private use.
See? We told you there's no catch.