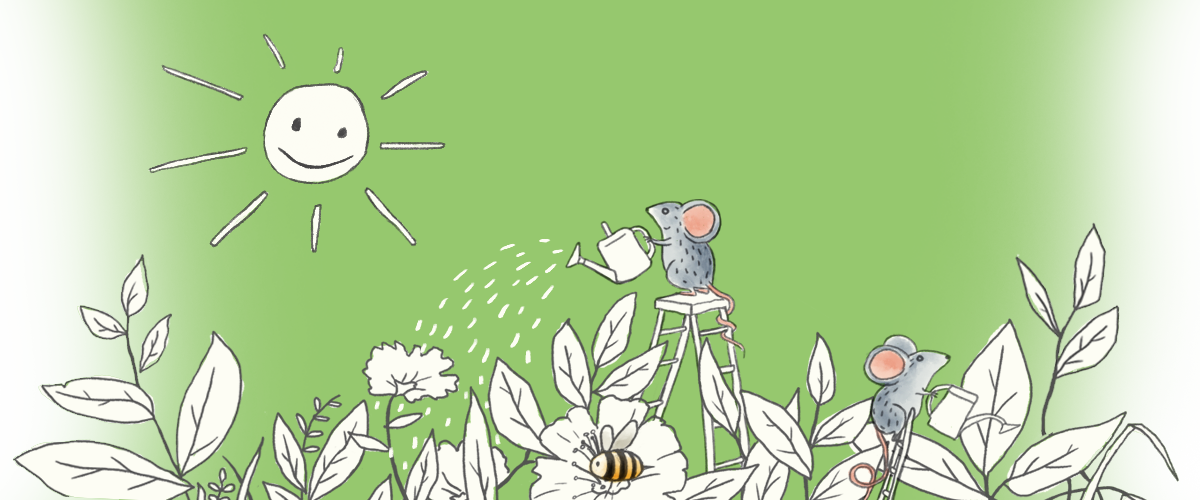 Our environmental commitment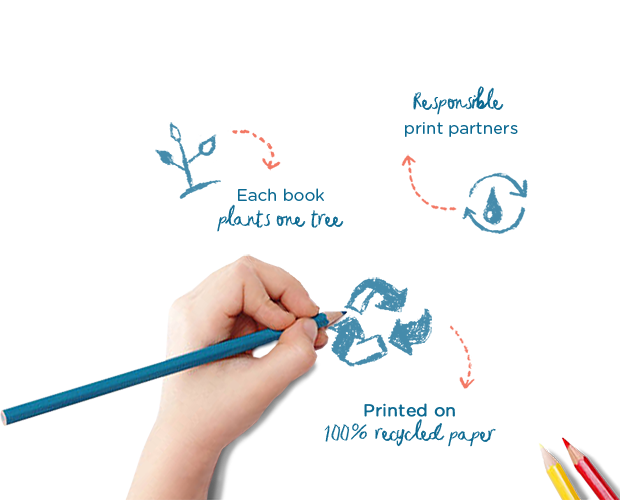 Produced as our children would want
We relish the challenge of creating high-quality products with outstanding sustainable credentials. This applies not only to how the books themselves are produced but also to the books' content. The better the books, the more likely they'll be cherished forever rather than consigned to the scrap heap.

All of our products are printed on the highest-grade 100% recycled paper, and we believe we've developed some of the finest-quality 100% recycled packaging in existence.

Planting trees for our chidren's future
Everything Librio creates, from books to flyers to art prints to packaging, is printed on 100% recycled paper. Not one tree is cut down to create our products.

However, even recycled paper was once a cut-down tree, so we donate to our environmental partner Trees for the Future every time we create a Librio product.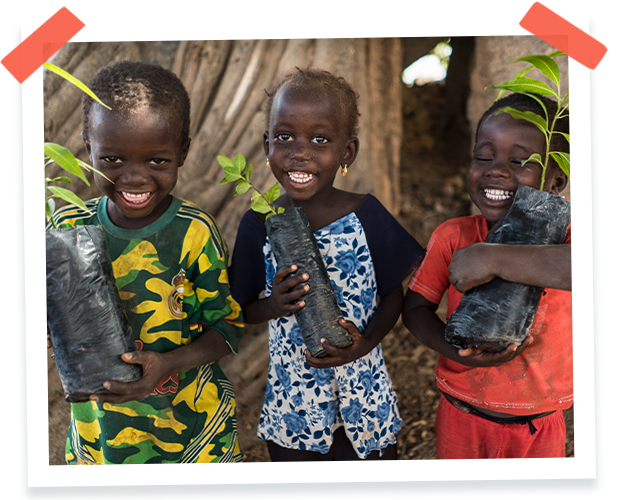 Librio and Trees for the Future
We want the trees we plant to have the greatest impact possible. We chose Trees for the Future because the trees they plant are part of a wider, holistic approach to regenerative farming in sub-Saharan Africa.

Our trees create "tree gardens" that form a ring around once-arid soil, allowing farmers to grow their way to self-sufficiency while protecting the farmlands from roaming wildlife.

We love that our trees contribute both to the environment globally and to the economy locally in the communities we support.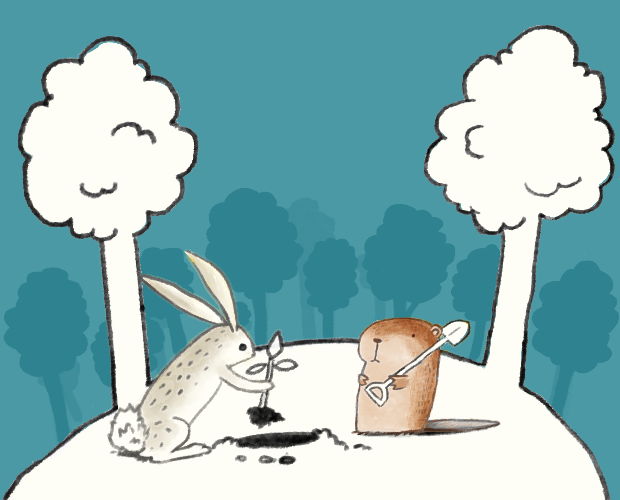 Our impact so far
One of the most gratifying aspects of our work has been seeing the ever-increasing impact of our environmental commitment.

To date, thanks to the support of our wonderful customers, we've planted over 300,000 trees. And, by printing all of our products on 100% recycled paper, we've already avoided cutting down over 1,500 more trees (that's 24 for every tonne of paper used).

Every year, we incrementally improve the sustainability of our products. We're driven by the goal of creating products that are sturdy enough to last the lifetime of a human but not so indestructible that they last the lifetime of a planet.
From our blog

Despite all you've read above, our commitment to the environment is just the background music of the way we've decided to do business.

Our real job is to create books that you and your little ones cherish forever. That's our real passion. Click below if you're ready to dive in.